– Touch button
– Removable insect screen
– Silent operation with high air flow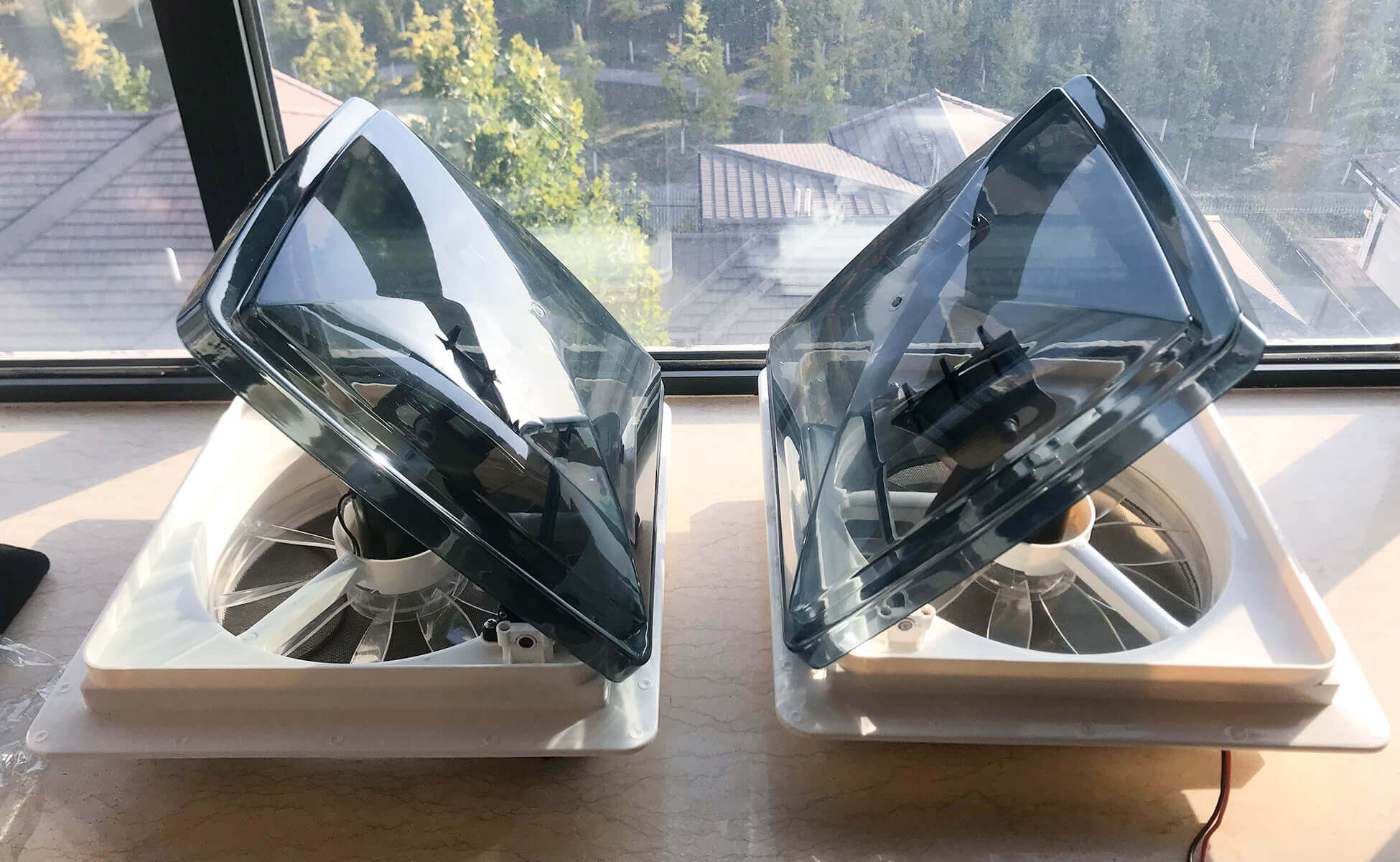 CEILING FAN
Intaking and exhausting function, bringing in fresh air and removing the hot musty air and odors. The unique plasma air purification function to make the inside air fresh.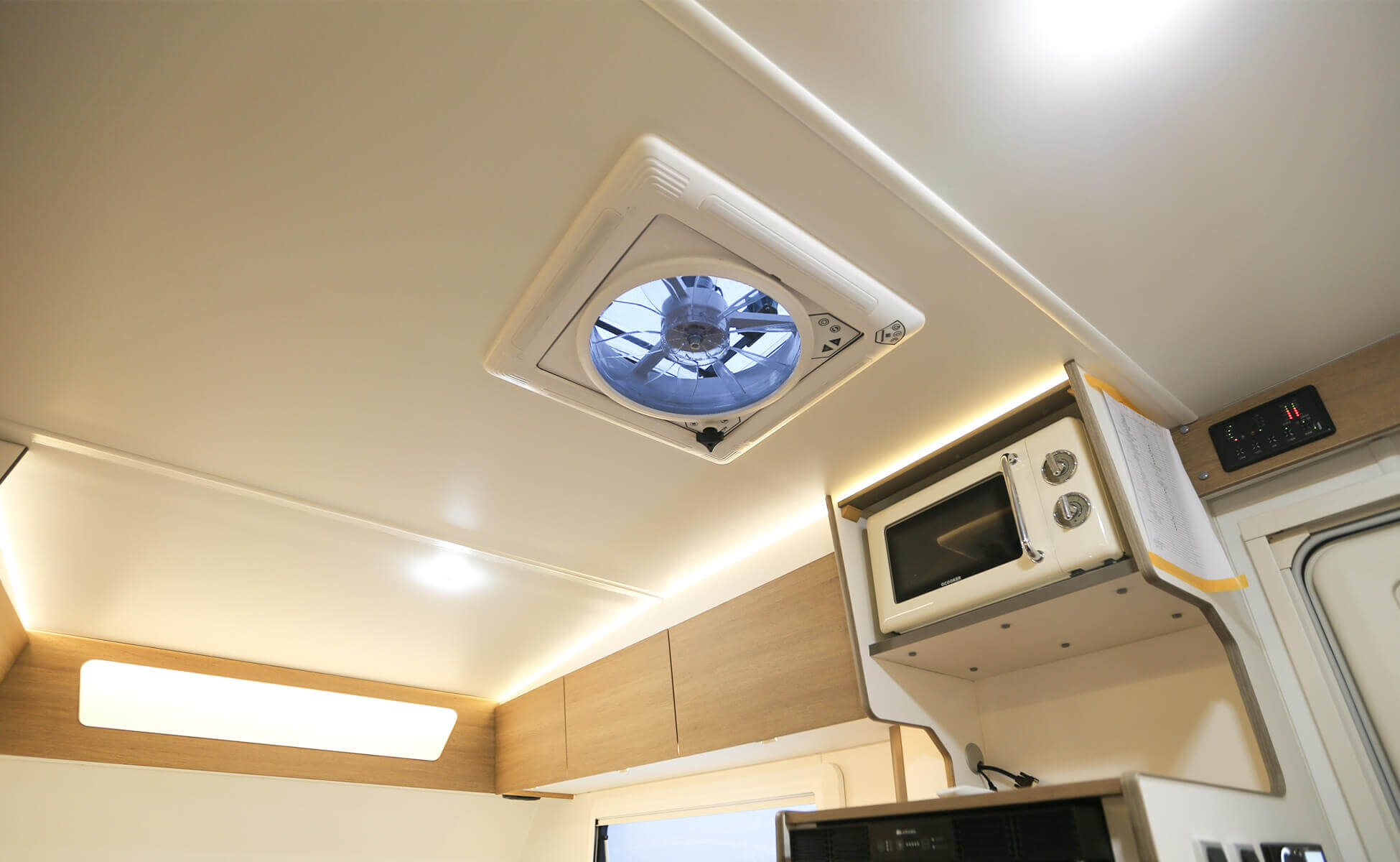 REMOVABLE INSECT SCREEN
Easy to remove interior insect screen, no tools required.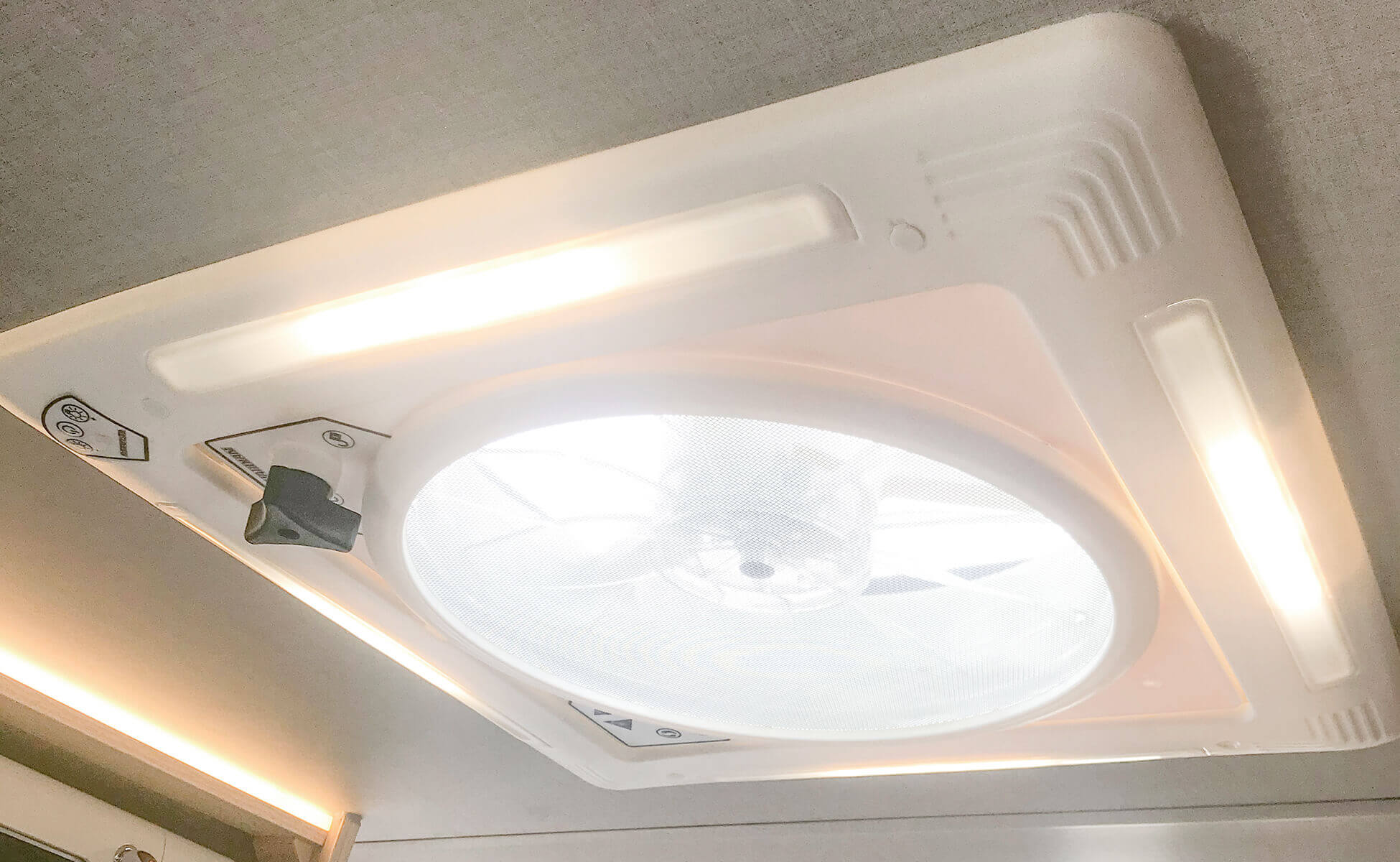 THE STRUCTURE IS STURDY
The unique closed design of motor support rod, increasing the structural strength, decreasing the structural damage, it can be used under the condition of low driving speed, and all the materials are with good quality of weather resistance.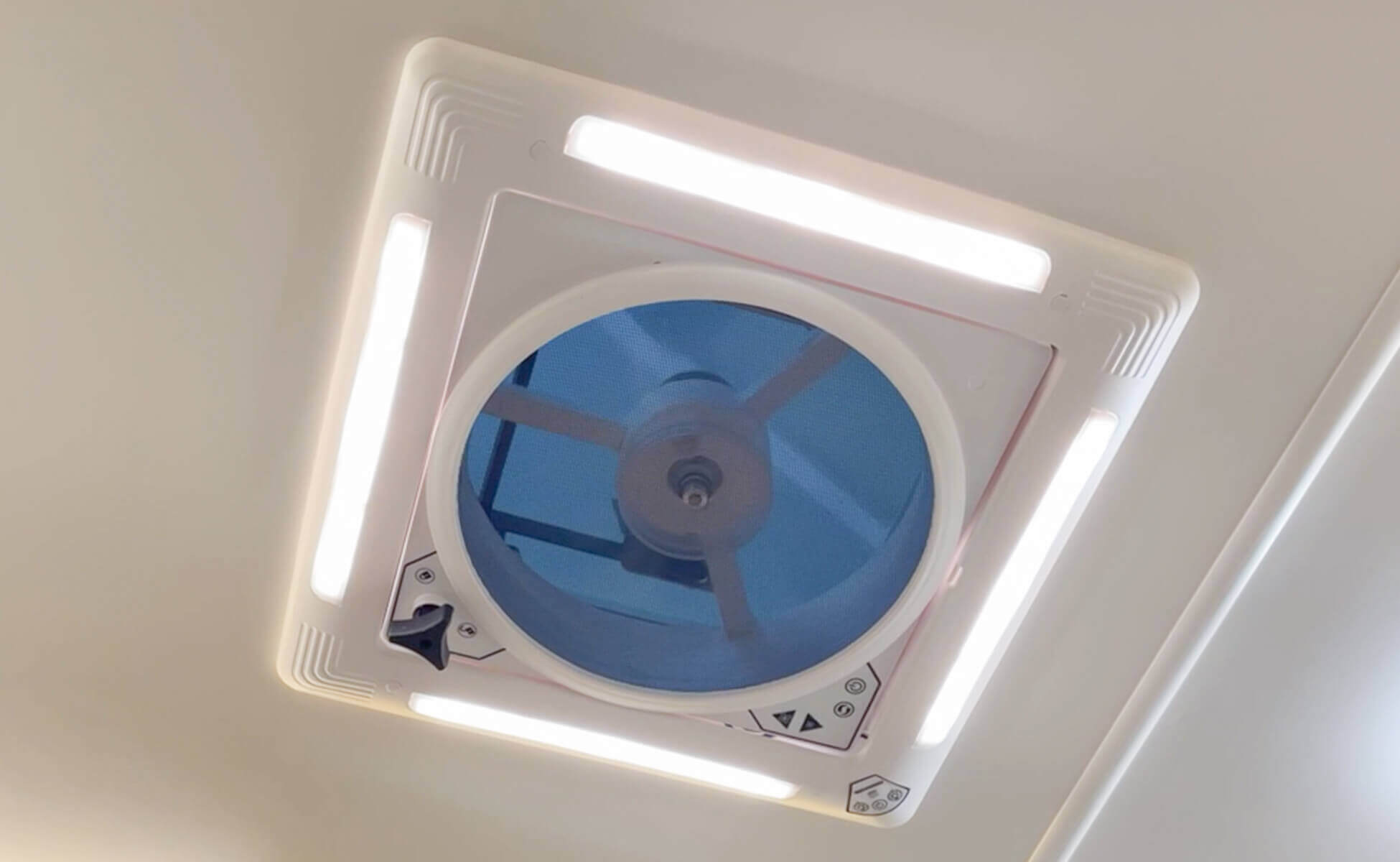 ALL IN ONE VENTILATION SYSTEM
Added indoor shade and LED lighting panel, to solve shading problems and add lighting function practicably .