RV Cooking Appliances LR1760
– Rectangular structure
– Specially designed for narrow space
– Compactness and functionality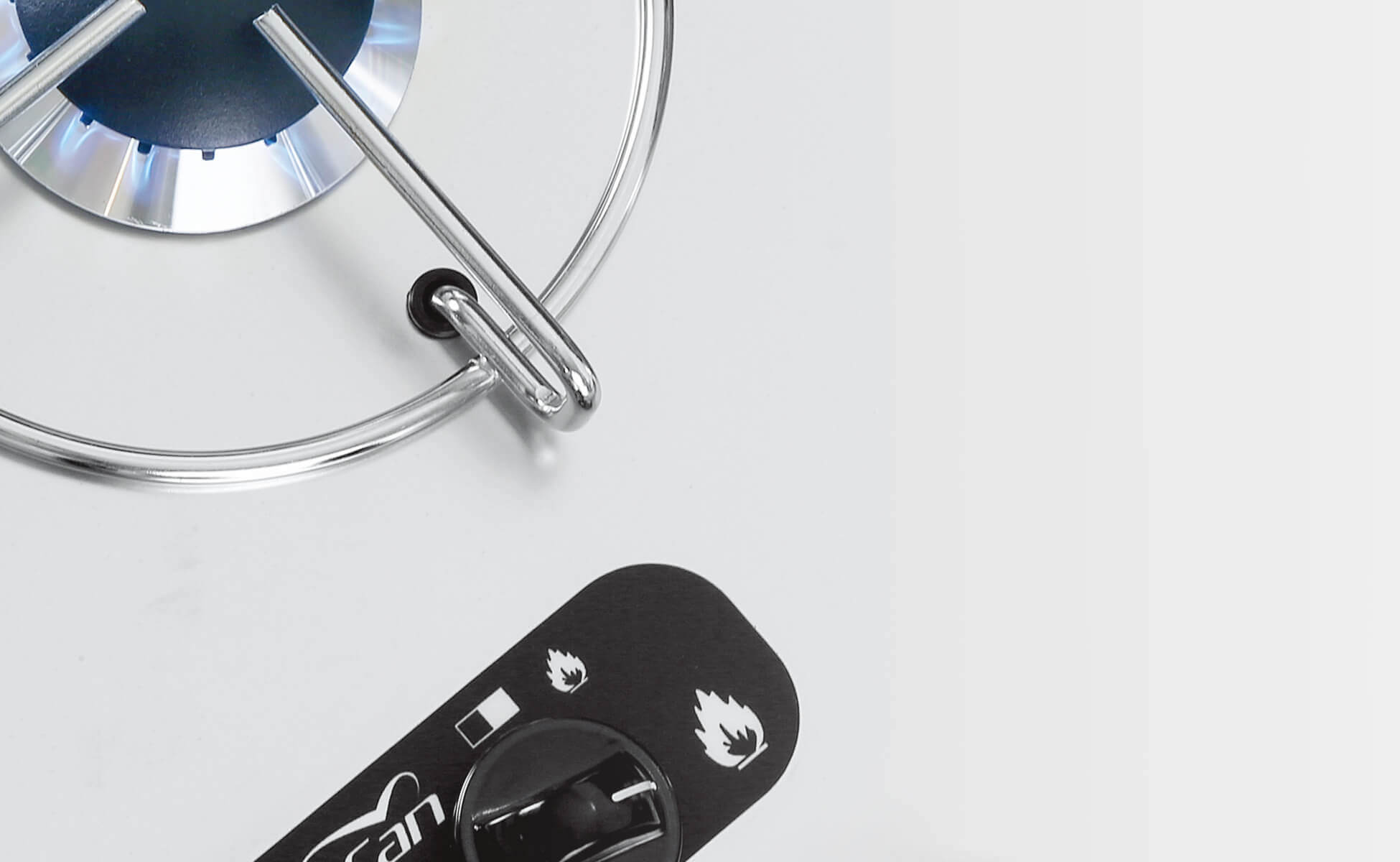 RANDI COMBINATION UNIT FL1323
This unique product, provide a powerful solution to the lack of space aboard: the single glass lid, conveys an idea of cleanliness and linearity, creating continuity between the cooktop and the surrounding furniture when closed.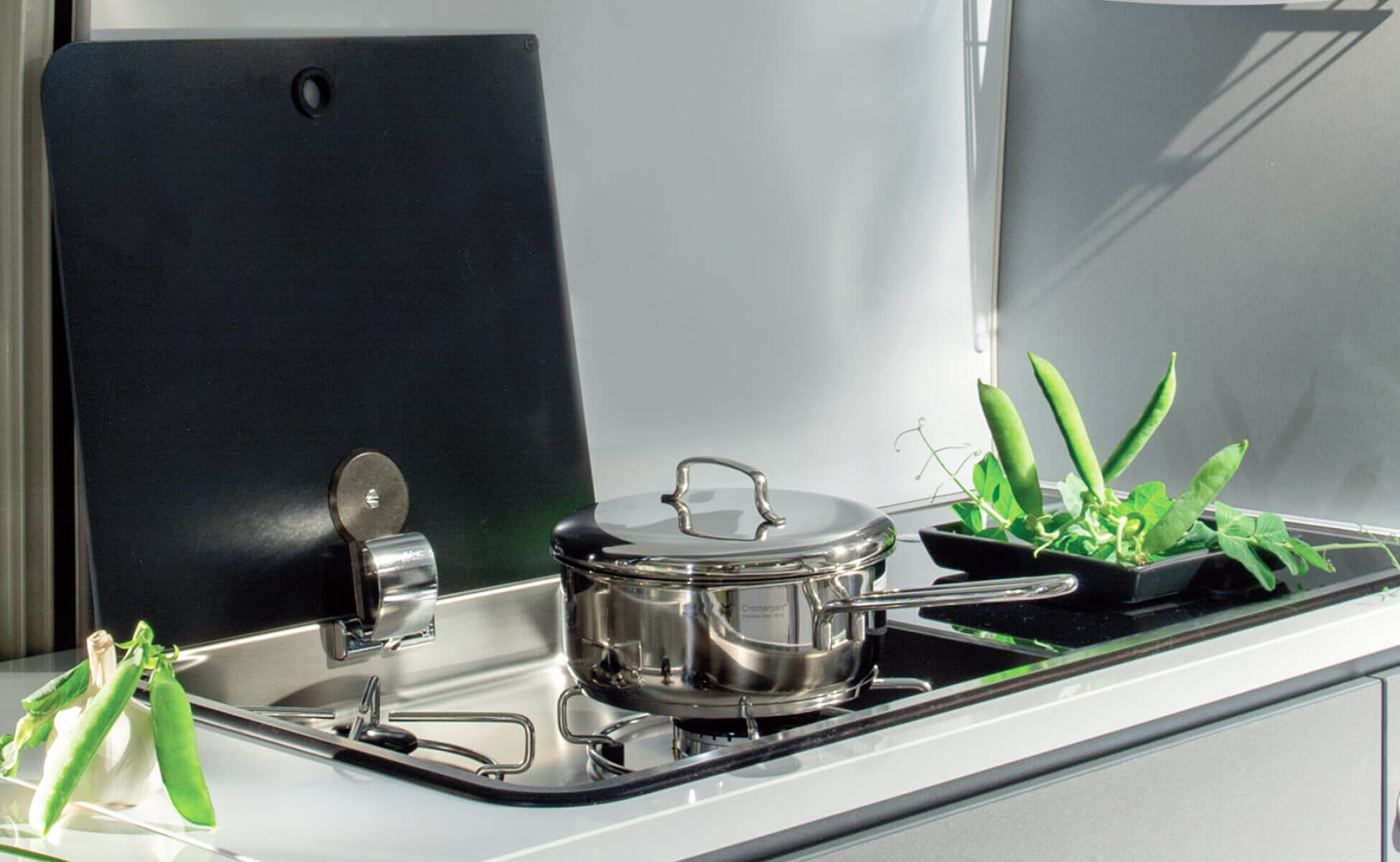 RANDI COMBINATION UNIT FL1765
The double glass lid gives you the chance to use the cooking and the washing area separately, extending the worktop with an outstanding flexibility.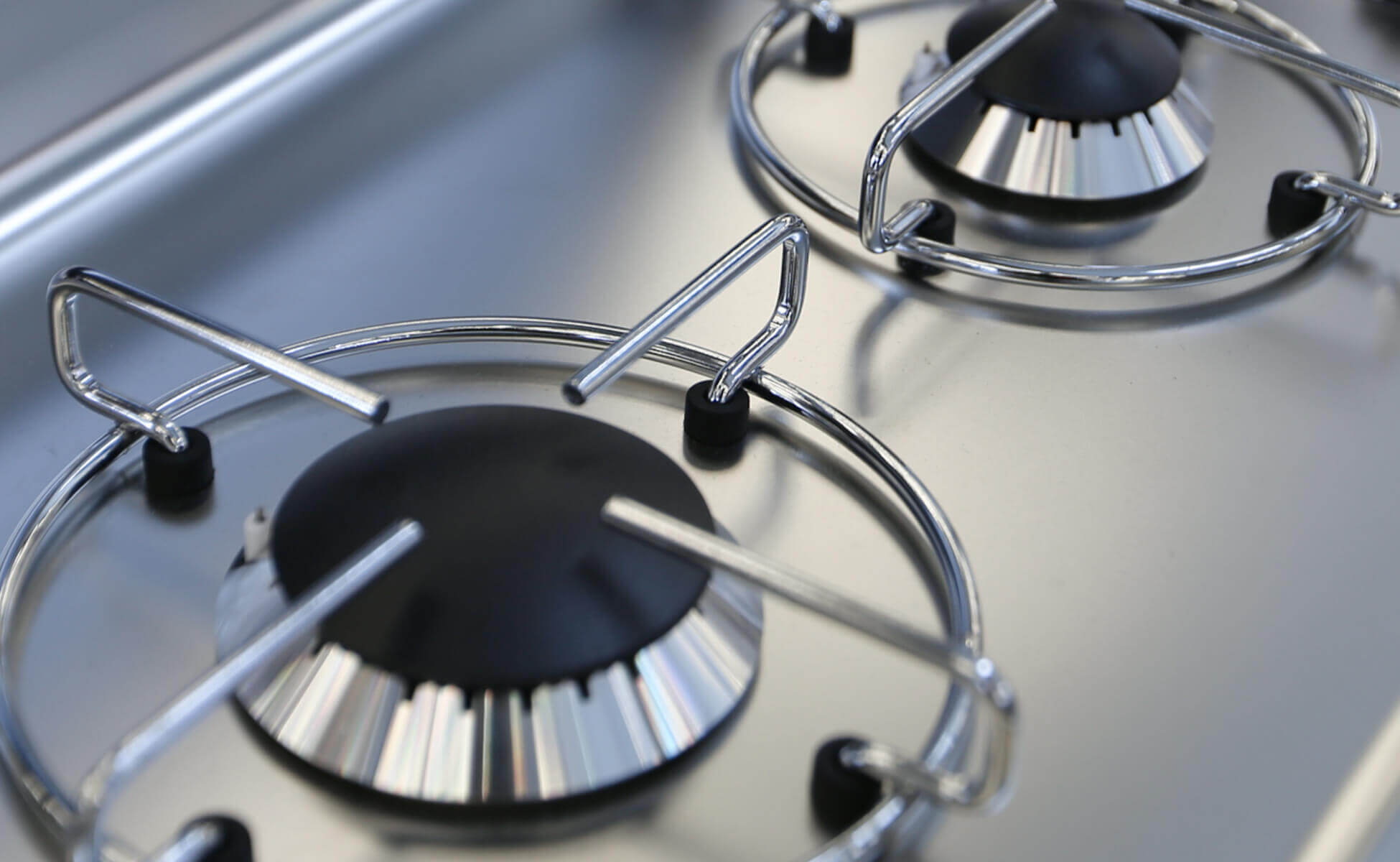 HOODIINY FC1336
To meet the natural lines of a kitchen whilst keeping the overall dimensions to a minimum, CAN offers Hoodiny: hobs with a special tempered glass cover. The closing of the lid allows the stove to be hidden whilst creating new, useful table tops. No surprises: to protect the glass from impacts, the hinge enables a slow and soft closing.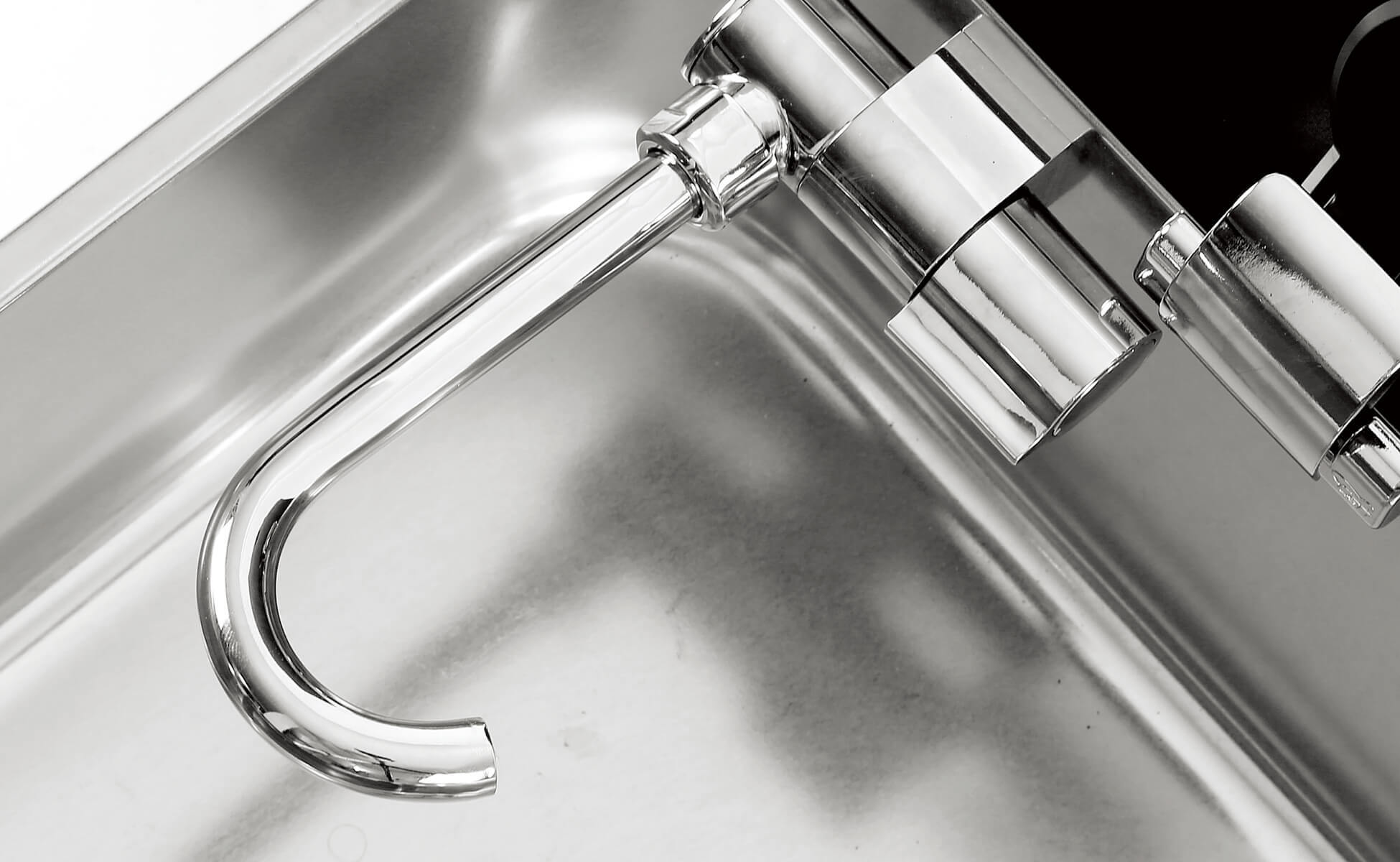 SINKS WITH FAUCET LR1760
The CAN stainless steel sinks are fully customisable due to the shapes and accessories offered. They' re available in oval, round, or square shapes, and with different faucet variations. What do they have in common? Extreme attention to overall dimension and design: that can give a new table top with minimal space.