RV Compressor Refrigerator FRESCO BFC 135
– Compressor refrigerator
– Double doors
– 135L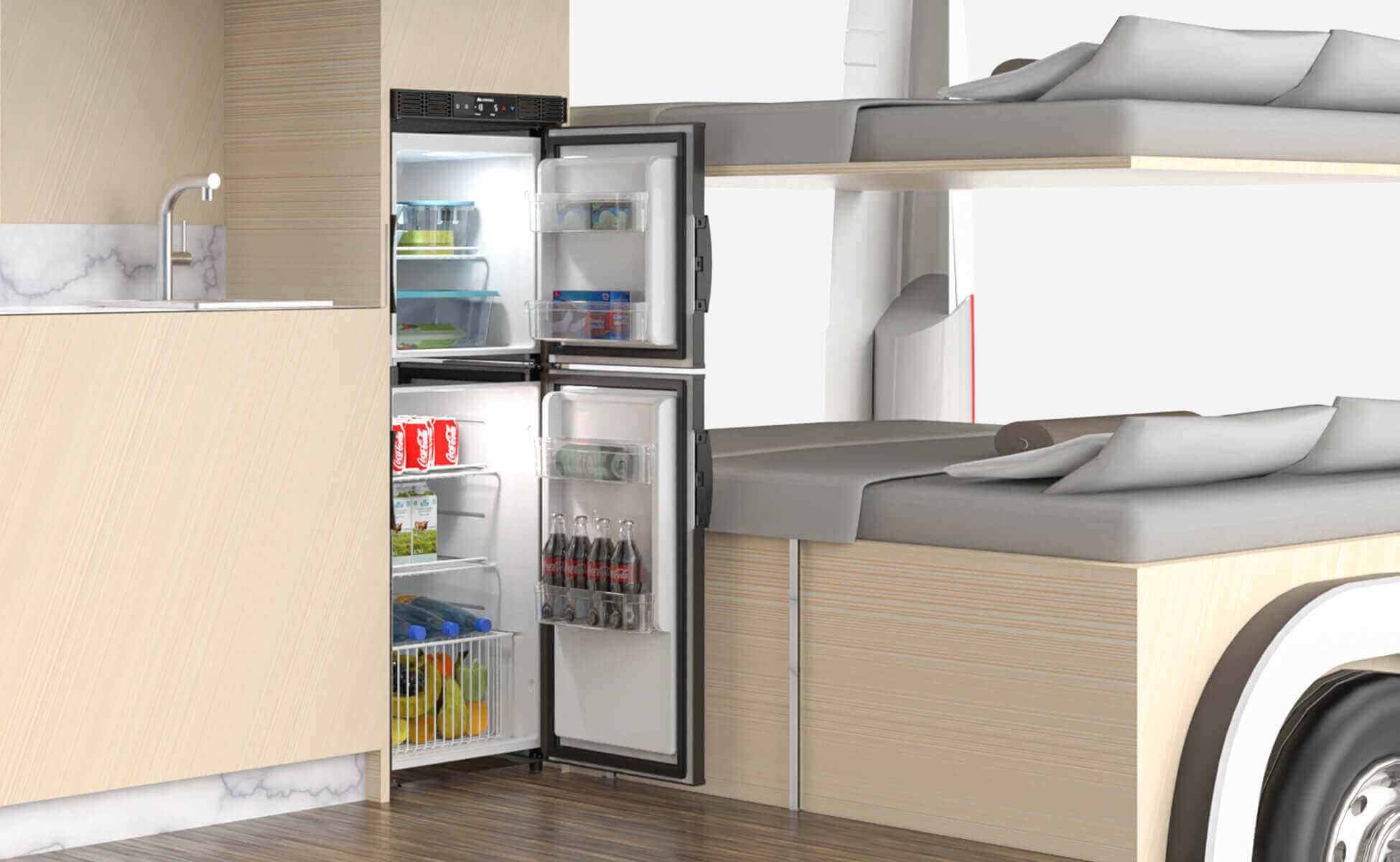 135L STREAMLINED SLIM DESIGN
Being smaller width perfect space saver inside RV in horizontal.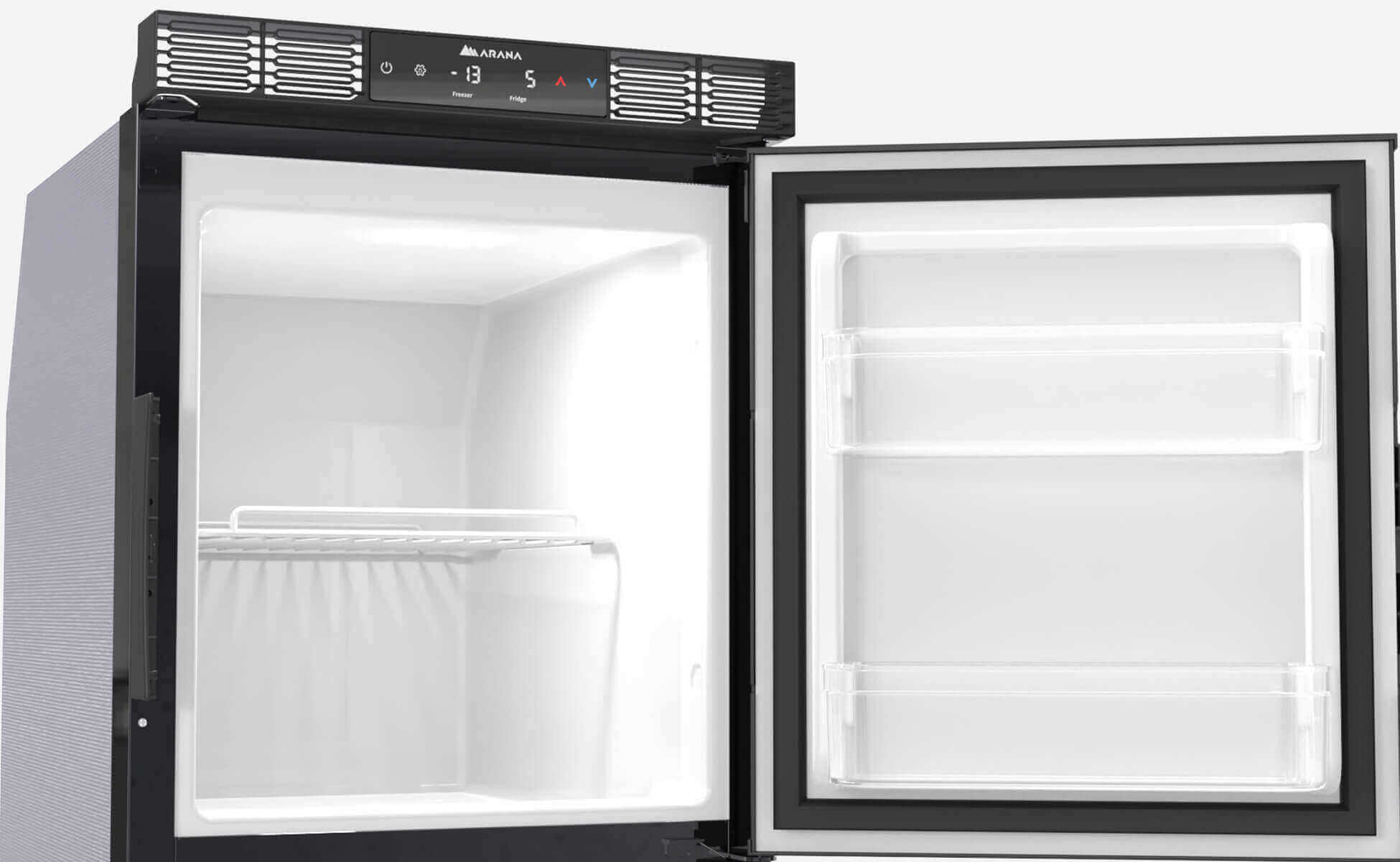 51L EXTRA-LARGE FREEZING SPACE
With storage boxes on the door of freezer compartment meeting different delicacy requirements in trip.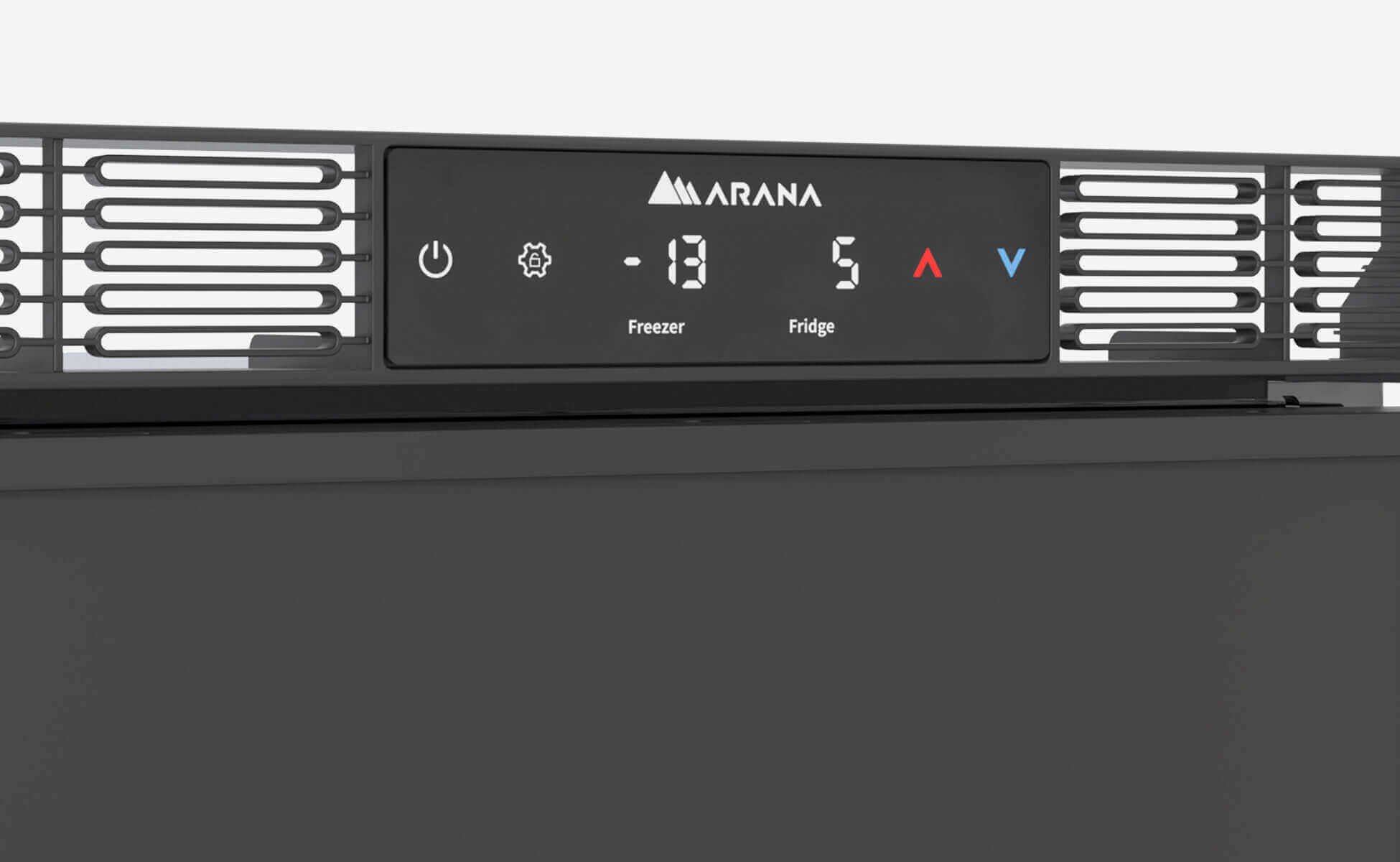 SEPARATE TEMPERATURE CONTROL OF REFRIGERATOR AND FREEZER COMPARTMENTS
Touching screen for precise temperature control, different foods are kept well with nutrition and delicacy.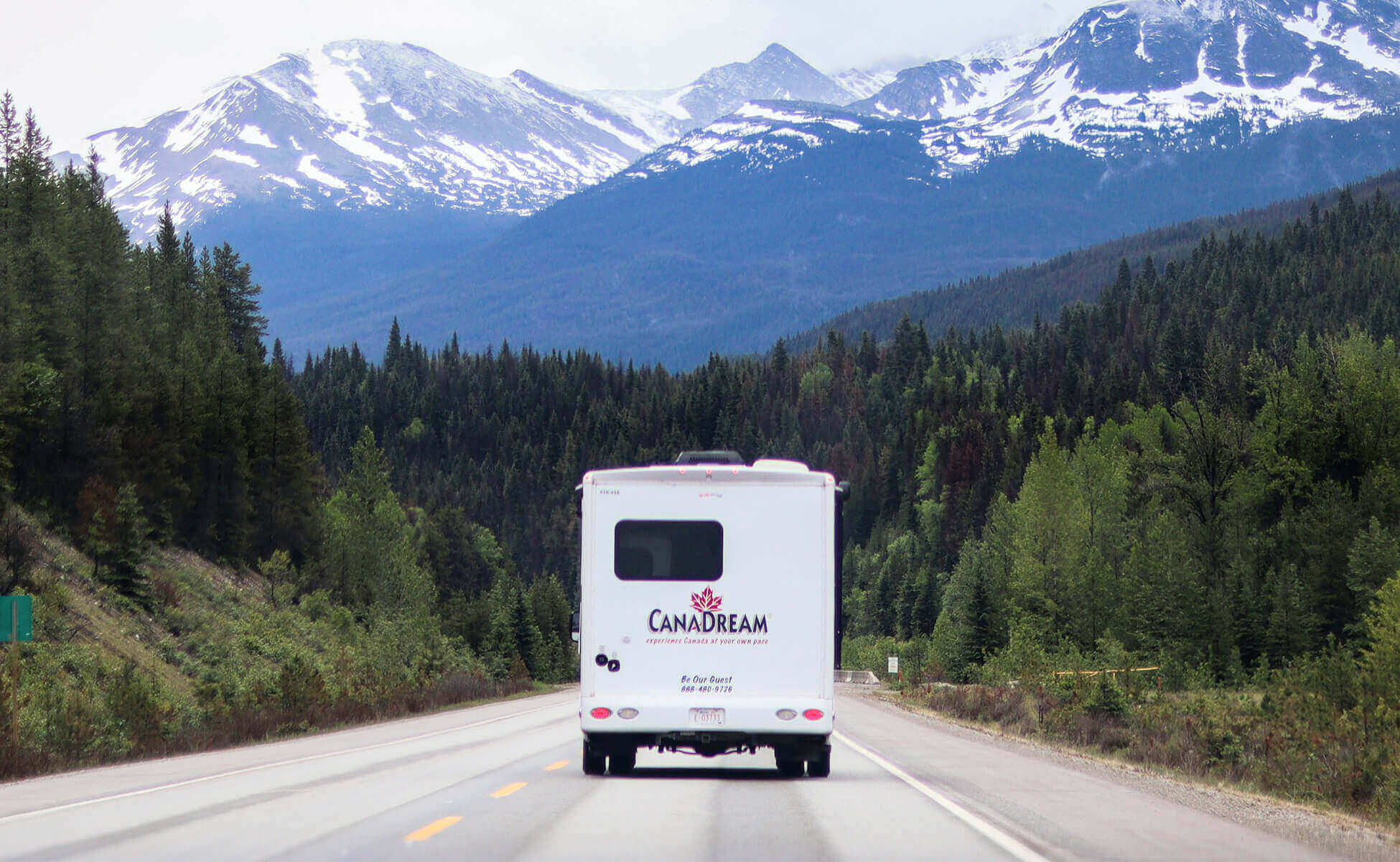 LOWER CONSUMPTION AND NOISE EXCELLENT COOLING PERFORMANCE
Operating with 12/24V DC to lower power bills and protect the environment. With specialized RV compressor, anti-shocking and shaking even driving on rough roads Keeping efficient working even with inclination of 30°.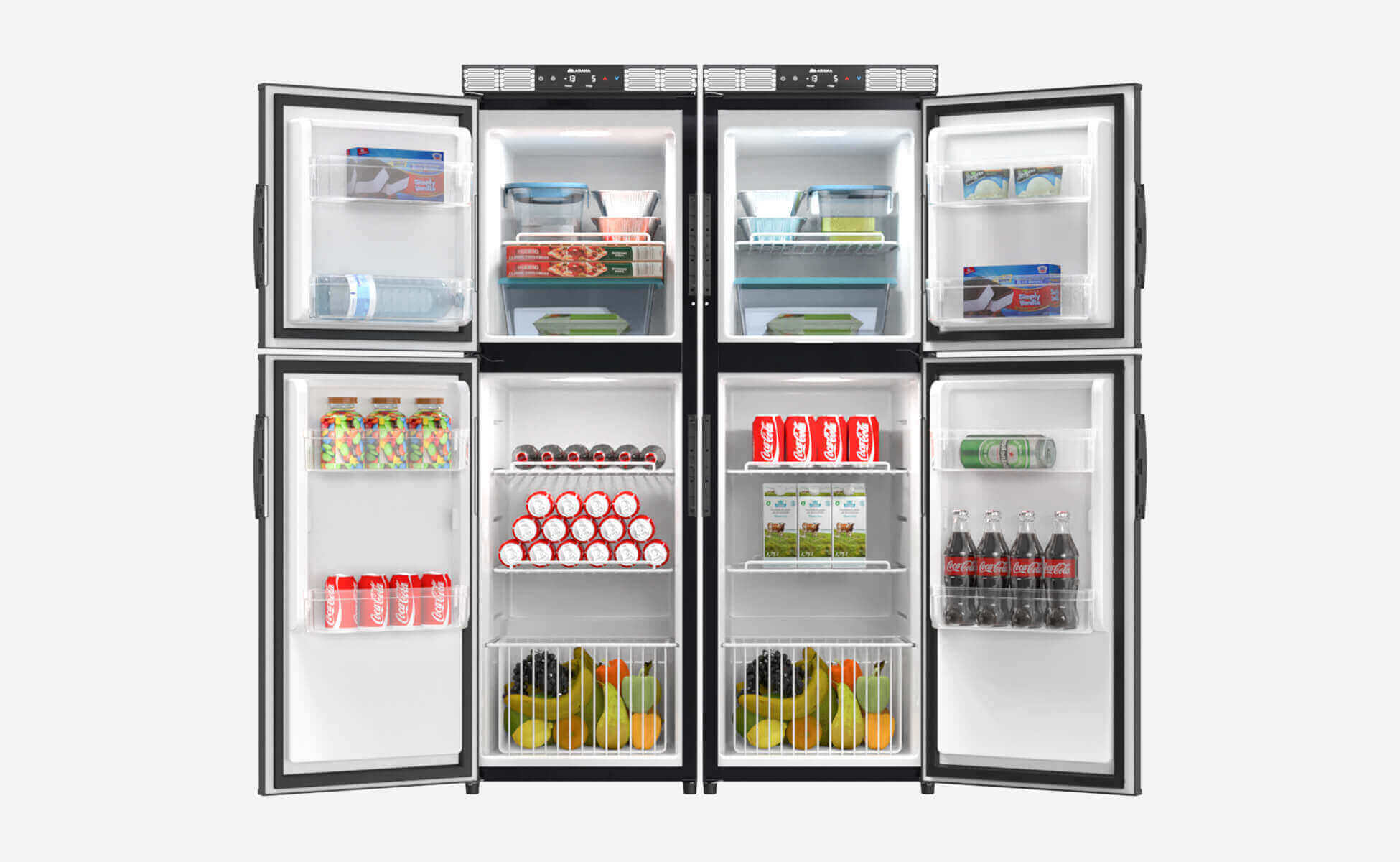 PERSONALIZED SPECIFICATIONS
Replaceable door panels creating colorful and personalized living space. Reversible doors for flexible inside designs and layouts.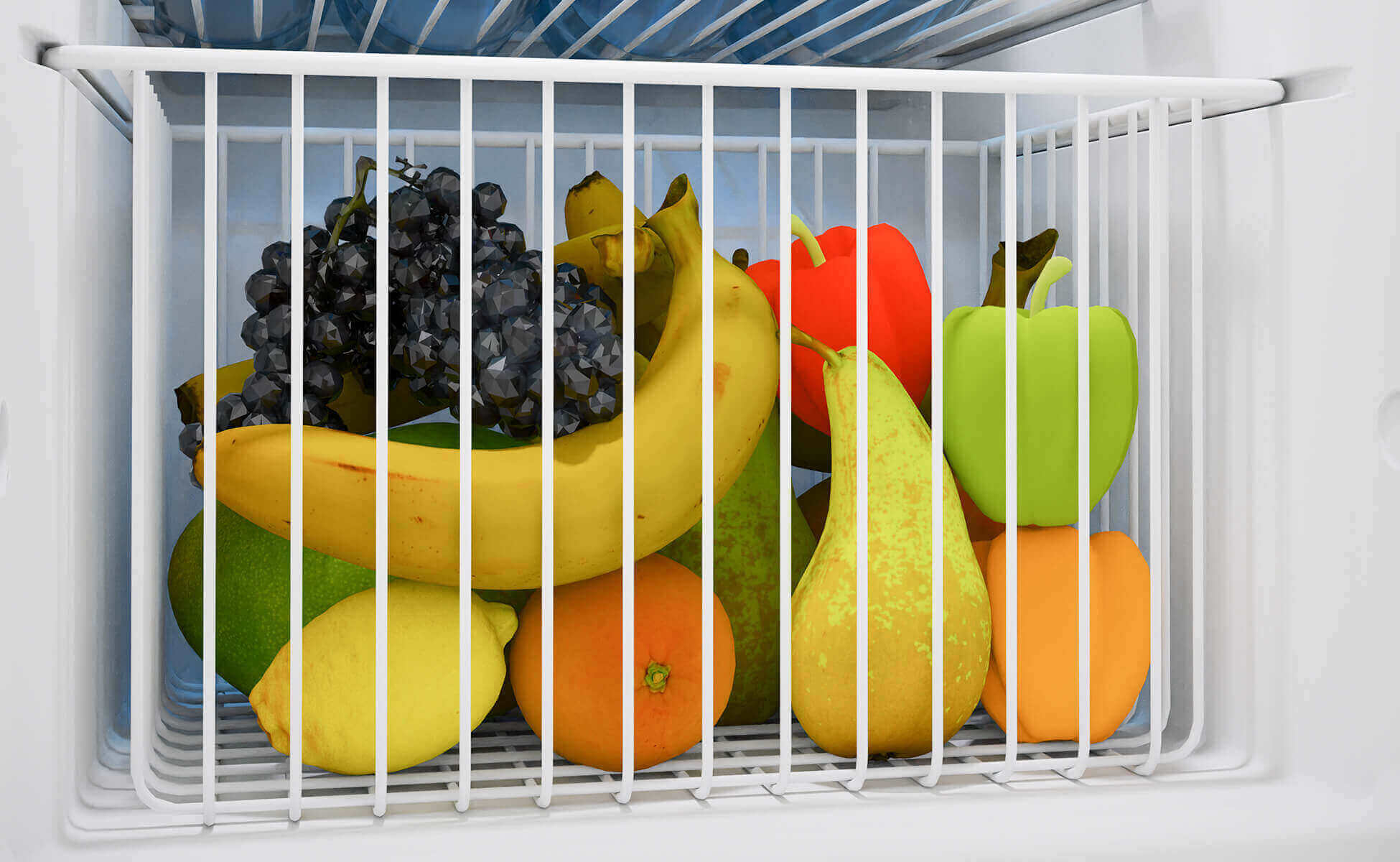 THOUGHTFUL DETAILS
Innovative handle design with locking and airing functions. Replaceable sealing strip, easy to clean keeping away from bacteria. Built-in LED lamps in both refrigerator and freezer compartments to deliver clear and power-saving illumination.